Current services are Sundays @10:30am online & Drive-In using 95.1FM. Wednesday services are also online. In person services will resume December 6th.
Text Updates
Text the keyword enidcentral to 84576 and follow the instructions sent to you or fill out the information below to receive church announcements and reminders.
Who are 5 people you can reach out to in the next 30 days?
Help make a difference in the life of a child.
Stay up to date
with
church news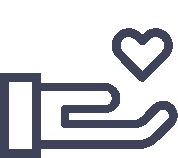 "Each one must give as he has decided in his heart, not reluctantly or under compulsion, for God loves a cheerful giver."